5 tbsp peanut butter
½ cup read-made or chopped chocolate chips
4 tbsp softened butter
5 tbsp honey
4 tbsp brown sugar
2 cups oats, crushed
For the topping:
¼ cup chopped mix nuts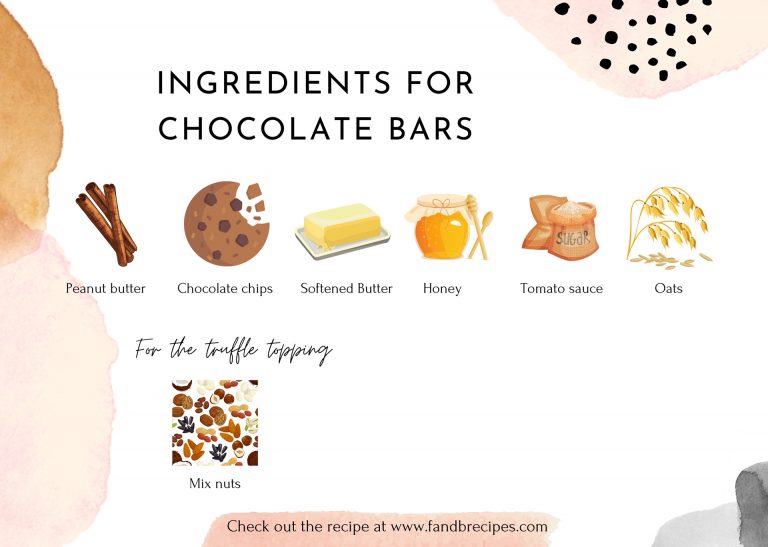 Directions:
In a large microwave-proof bowl, combine butter, honey, sugar and crushed oats. Mix well. Microwave for 2 minutes. Stir and microwave again for 2 more minutes.
Grease a small square cake tin. Press the mixture firmly onto the bottom of the tin. Level it with the back of a steel bowl, pressing it well to bind together.
In a small glass bowl, combine peanut butter and chocolate. Microwave for 30 seconds. Stir. microwave for another 30 seconds. Stir well to melt the chocolate.
Pour the chocolate mixture over the set oats mixture.
Sprinkle chopped nuts. Chill for 15 minutes in the fridge. Cut into bars once the mixture is slightly set.
Chill the bars again until firm. Serve or store in a covered container in the refrigerator.
source recipe: https://fandbrecipes.com/chocolate-bars/